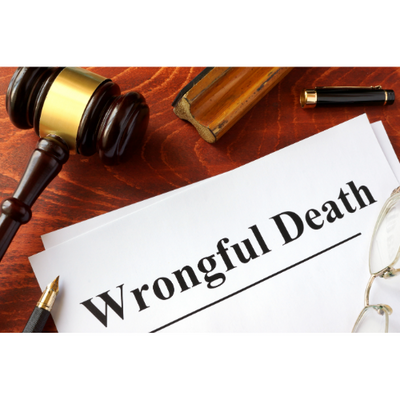 ---
Severe accidents can result in more than just physical harm. The emotional trauma can also be significant and enduring and may be grounds for a loss of consortium claim.
Florida Loss Of Consortium - What Is It?
In Florida, when someone is harmed or killed due to the negligence of another, the victim or their loved ones may file a personal injury or wrongful death claim against the responsible party. However, the impact of the injury or death may extend beyond the victim. Understanding the concept of loss of consortium in Florida is essential in determining legal options. Loss of consortium is also known as loss of companionship, and in Florida, it refers to the loss of the right to companionship and fellowship. This encompasses the right to each other's company, cooperation, and assistance in every marital aspect.
How To Prove Loss of Consortium In Florida
Not every personal injury or wrongful death case will involve a loss of consortium claim, as it usually pertains to serious injuries or death that significantly affect the victim's ability to function normally. Examples include brain damage, paralysis, or incontinence, among other conditions that require substantial care and assistance to maintain the victim's quality of life.
To receive compensation for loss of consortium, the injury must be severe and long-lasting, and specific criteria must be met. For instance, if you're filing a consortium claim in Florida as a spouse, the victim and plaintiff must have been married when the accident occurred. Additionally, the defendant must have caused the victim's injury intentionally or negligently, and the injury must be serious.
It's crucial to have a valid personal injury or wrongful death claim against the defendant to pursue a loss of consortium claim. The plaintiff must also prove the actual loss of consortium caused by the victim's injury.
It's important to note that a Florida loss of consortium claim is directly related to the personal injury claim, and you must file the personal injury claim first in civil court. A separate claim for loss of consortium cannot be filed first. Consulting an experienced Florida personal injury attorney can be invaluable during this process.
Who Qualifies For Loss Of Consortium Claims?
Loss of consortium claims are commonly filed by spouses, but they can also be brought by the victim's children, parents, or other dependents. The marital status and age of the victim or their dependents may be taken into account. There are three types of loss of consortium claims recognized in Florida.
Spouse's Loss of Consortium:
A spouse may file a claim only if they were married to the victim at the time of the accident. The strength of the marital relationship may also be considered in a spouse's claim, and the victim and spouse must have been married before the accident occurred.
Loss of Parental Consortium:
Under Florida Statute 768.0415, a person who negligently causes significant permanent injury to a natural or adoptive parent of an unmarried dependent resulting in a permanent total disability is liable to the dependent for damages, including damages for permanent loss of services, comfort, companionship, and society. A severe injury to the parent of a minor child could pose unique challenges, as a child forced to grow up without a parent or to become a caregiver has suffered a loss that alters their life.
Parental Loss of Filial Consortium:
A claim filed by a parent is referred to as "loss of filial consortium" and applies when the victim was a minor. Losing a child or seeing them suffer severe injury is a tragedy that no parent wants to experience.
Possible Damages for Loss of Consortium in Florida
Putting a value on the pain and suffering that comes with a severe injury or loss of a loved one is difficult. No amount of money can ever replace what was lost. The compensation received through a valid claim for loss of consortium is not meant to cover the actual injury-related damages. Rather, it is intended to compensate for non-economic harm and may include losses such as:
Assistance with raising minor children

Household chores

Financial aid

Companionship

The sexual relationship between spouses

Emotional support.
These are the hardships that may arise as a result of the injury. While no amount of money can make up for the loss of a loved one, the financial recovery may allow a surviving single parent to hire help for childcare or household chores, pay for therapy, or help manage new burdens that may arise.
What You Need To Know About Filing A Florida Loss Of Consortium Claim
If you decide to pursue a loss of consortium claim in Florida, it is crucial to know that your relationship with the victim will be closely examined.
The intimate details of your relationship may be questioned and analyzed. This can be particularly challenging if your marriage had any issues like infidelity, abuse, separation, or criminal charges. The length of your relationship and life expectancies may also be considered.
Difficult circumstances don't necessarily imply that a valid loss of consortium claim is impossible, but having the support of an experienced personal injury lawyer can make it easier to build a strong case.
Contact A Florida Personal Injury Lawyer To File A Loss Of Consortium Claim
If you are considering filing a claim for loss of consortium in Florida, it is highly recommended to seek the help of an experienced personal injury attorney. The process can be complex and emotionally challenging, and an attorney can guide you through each step while providing support and compassion. They can also help build a strong case on your behalf, including gathering evidence and testimonies from medical experts, family members, and other witnesses. A Florida personal injury lawyer can negotiate with insurance companies and defense attorneys to ensure you receive the maximum compensation possible for your losses. Contacting a lawyer sooner rather than later can also help ensure that you meet all the necessary deadlines and requirements to file a successful loss of consortium claim.
---