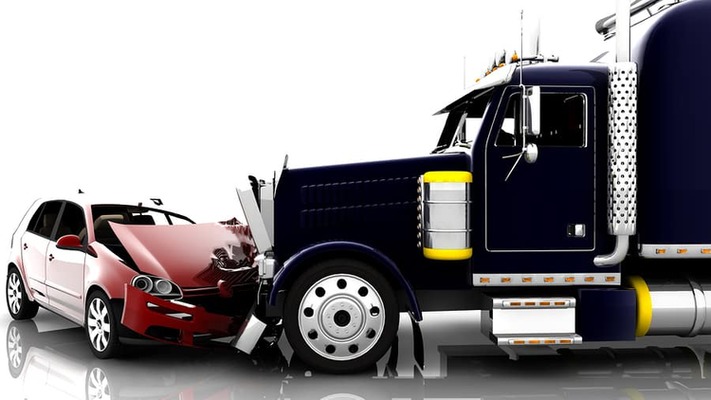 ---
When delivery drivers rush to deliver food and other various items to customers, accidents are likely to occur. If a delivery driver causes a car accident, insurance companies and the proceedings of a personal injury lawsuit will have to consider who is responsible.
Employment Scope

It is possible for an employer to be held liable if the driver was acting within their scope of employment when the accident occurred. An insurance company may insure delivery drivers on behalf of their employer when they are acting in the course and scope of their employment.
Nevertheless, insurance companies may argue that the employee acted outside of their employment responsibilities. People may find themselves in this situation if they take another route unrelated to their work or if they make extra stops for personal reasons.
Proving Employment Is Important

In cases involving delivery driver accidents, proving the driver was working within their job duties is often vital. The reason for this is that an employer may not be held liable if an employee is found to be acting outside the scope of employment. Therefore, the victim may not be entitled to receive compensation directly from the employer, but only from the driver or their insurance company.
Delivery Driver Cases
In one case, a pizza delivery driver struck a Broward County woman. It was reported that the driver, who was employed by the pizza restaurant, was not acting as an employee when the accident occurred. During this time, the victim was permanently injured and unable to return to work.
As a result of the jury's finding, it was determined that the driver was not operating within the scope of his employment at the time of the crash. A significant difference was made in the amount of damages that the jury awarded to the plaintiff as a result.
Another example is the well-known pizza company, Dominos Pizza. An official company policy was perceived as encouraging reckless driving in the Dominos Pizza "30 minutes or its free" cases. Litigation can be initiated if there is an inadequate training program or if the company places a high emphasis on the neglect of safety.
Types Of Delivery Drivers

Delivery drivers are not just employed by pizza companies. In fact, as of 2022, there are 365,312 couriers and local delivery services businesses in the United States. Therefore there are millions of delivery drivers working in the United States as many of these businesses have multiple deliveries a day. Some of the main types of delivery drivers are:
Food Delivery Drivers - Employers, like pizza restaurants, may be at fault for accidents caused by their employees.
Food & Item Deliver Apps - Those who want local food or items can order it through apps like DoorDash, GrubHub, Postmates, Uber Eats, or others. These companies generally hire independent contractors to deliver their products.
Last Mile Drivers - Amazon and other companies use "last mile drivers" to deliver orders to customers. These are usually independent contractors.
Contracted Drivers - You can also order groceries and other products online through services like Instacart and Shipt, which deliver products directly to your front door by hiring independent contractors.
Employee Drivers - Many companies employ their own drivers, such as furniture companies, florists, FedEx, UPS, Lowe's, etc.
It's important to note that different kinds of drivers may require different types of insurance arrangements, as well as different types of classifications.
Common Causes Of Delivery Driver Accidents

It is necessary to prove negligence on the part of the delivery driver in order to receive compensation for a delivery driver accident. It is possible for delivery drivers to cause accidents as a result of:
Speeding - The drivers of delivery vehicles may be compelled to speed up their deliveries in order to receive higher tips or ratings, or they may be incentivized to speed by their employer.
Fatigue - It is common for delivery drivers to work long hours to make ends meet or to work multiple jobs in order to survive. During the holidays, delivery drivers work overtime to ensure everyone receives their packages. Consequently, they may be prone to driving while fatigued.
Lack of Experience - There are a lot of young delivery drivers who don't have much experience driving. It is more likely that these drivers will make driving errors that can cause collisions with other vehicles.
Contact An Experienced Delivery Driver Attorney

A food delivery driver who causes an accident can be directly sued by the victim in the vast majority of cases. There are a number of popular food delivery services that hire their employees as independent contractors, such as Post mates, DoorDash, and UberEats. Each driver of a delivery service must have a separate auto insurance policy. AIn the event that they hit someone, the driver's insurance will be responsible for providing payment for damages.
Directly suing the delivery company is also an option. For this to be successful, you must prove the driver was working during the accident. Your case may be strong if the driver injured you while performing a delivery. However, it is unlikely that you have a strong case if the driver was driving home, even if they were in a work vehicle. In the event that you have been injured as a result of being negligently hit by a delivery driver, contact a Florida delivery driver accident lawyer in order to determine whether or not you are entitled to compensation for your injuries.