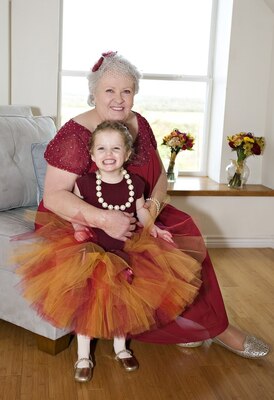 ---
Maybe grandparents have always helped raise their grandchildren. But it is extremely common today, particularly in our legal system, to see grandparents who are stepping up to raise their grandchildren. But, what about the grandparents that just want to see their grandkids? What rights does a grandparent have to visit a grandchild? The answer may very well depend on whether the biological parents are married and going through a divorce, or whether the parents were never married.
What does a grandparent need to do to be able to visit his or her grandchild?
What does a grandparent need to do to be able to visit his or her grandchild? A grandparent's right to visit with a grandchild in Missouri is derived from statute. Section 452.402 RSMo sets forth the rights of grandparents. But, it's not enough for a grandparent to want to see their grandchild. If a grandparent has to file a court case to see her grandchild, then that grandparent is going to have to prove she has the right to visit.
Specifically, what must a grandparent prove to obtain visitation with a grandchild? Chapter 452 is the chapter of Missouri law that addresses the dissolution of marriage, divorce, legal separation, and maintenance. Grandparent rights are found in that chapter of law. Specifically, section 452.402.1 RSMo states:
1. The court may grant reasonable visitation rights to the grandparents of the child and issue any necessary orders to enforce the decree when a grandparent has been unreasonably denied visitation for a period exceeding sixty days, and:
(1) The parents of the child have filed for a dissolution of their marriage. A grandparent shall have the right to intervene in any dissolution action solely on the issue of visitation rights. Grandparents shall also have the right to file a motion to modify the original decree of dissolution to seek visitation rights when visitation has been denied to them;
(2) One parent of the child is deceased and the surviving parent denies reasonable visitation to a parent of the deceased parent of the child; or
(3) The child has resided in the grandparent's home for at least six months within the twenty-four-month period immediately preceding the filing of the petition.
Except as otherwise provided in subdivision (1) of this subsection, if the natural parents are legally married to each other and are living together with the child, a grandparent may not file for visitation according to this subsection.
Section 452.402.1 RSMo
To successfully proceed with a case for grandparent visitation, a grandparent must prove that they have been denied visits with a grandchild. The grandparent must also prove one of the other three subdivisions. But what happens if the parents of the grandchild were never married? The Missouri Court of Appeals in X.P.E.L v. J.L.L. recently addressed that question in a case where a grandmother sought visitation with a grandchild where the parents were not married. The grandmother sought to obtain visitation with her grandchild after the court allowed her to participate in the father's paternity and child custody case. The grandmother sought visitation based upon her claim that she had been denied visits with her grandchild. The court concluded that grandmother did not have the right to seek visitation simply because she was allowed to participate in the paternity and child custody case. The court noted that "the statute allows a grandparent to seek visitation only in the context of dissolution proceedings, not paternity or custody proceedings. Because this case does not involve a dissolution proceeding, the statute does not allow grandmother the opportunity to seek visitation under subdivision (1)."
This court opinion was issued by the Missouri Court of Appeals, Eastern District of Missouri. It remains to be seen whether the Southern District and Western District of Missouri will share the opinion of the Eastern District. Nonetheless, the opinion raises an interesting opinion of law which ultimately may be resolved by the Supreme Court of Missouri.
Contact Scott Hamblin
Contact Scott's office if you need legal representation or assistance navigating the contents of this article.
Article By: Scott Hamblin
Law Firm Website: https://scotthamblinlaw.com/
Phone: (573) 821-4013
Disclaimer: Every effort has been made to ensure the accuracy of this publication at the time it was written. The information provided on attorneyyellowpages.com is not intended to provide legal advice or suggest a guaranteed outcome as individual situations will differ and the law may have changed since publication. Readers considering legal action should consult with an experienced lawyer to understand current laws and. how they may affect a case.